ABOUT
Veronica Iorio's woman is strong and independent, but at the same time feminine and romantic. A woman of other times but who knows how to keep up with modern ones. He can wear the same garment at work or for a dinner, it is his personality that expresses, the clothes are his allies, a way to reach others through his own style.

DESIGNER
< / span> Veronica Iorio was born in Torre Del Greco on February 2, 1991 from a large family, which over the years has accompanied her in growth and supported her, giving her the strength to go forward and establish herself.
After the linguistic high school he opts for a university education in the field of architecture and specializes in design and fashion.
Veronica imagines making women who wear her creations happy by choosing a model, color or structure. "Fashion for me is the most powerful art that exists, it is architecture and design all together, it shows the world who we are and who we would like to be!" he says.
"My collection, if we wanted to define it as a figure of speech, would be an oxymoron!"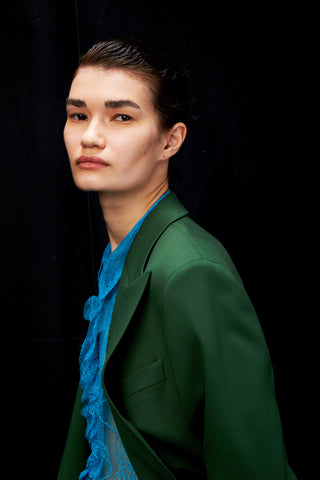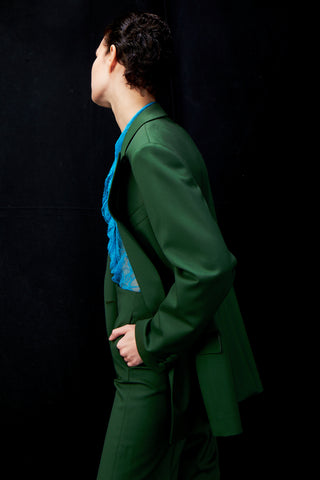 filosofia
"La moda per me è l'arte più potente che esista, è architettura e design tutta insieme, mostra al mondo chi siamo e chi vorremmo essere"
Afferma Veronica Iorio immaginando di rendere felice ogni tipologia di donna che indossa le sue creazioni con la scelta di un modello, di un colore o di una struttura.
Veronica fonda il suo brand omonimo nel 2020 e si impone nel panorama italiano come una stilista in bilico tra fantasia e pragmaticità, rivolgendosi ad una donna con molte sfaccettature, che non ha paura di osare, giocando con l'eleganza e lo charme, sofisticato e inarrivabile.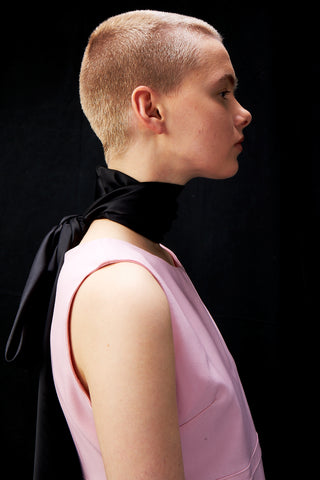 DESIGNER
Curiosa, intuitiva ed empatica, sono gli aggettivi che descrivono la personalità frizzante e magnetica di Veronica.
Attraverso la scrittura di un'idea o lo sviluppo in un disegno trova la sua espressione, la sua anima si da voce: colora, disegna, scrive o prende appunti, e quelli che erano talenti di bambina col tempo si sono affinati, trasformandosi da passione in occupazione, facendo prendere forma giorno dopo giorno al suo visionario progetto stilistico.