Veronica Iorio's Spring Summer 2022 collection recounts a maturity reached by the designer and a transformation in the woman she imagines as her heroine. A transformation that contemplates not a change, but a completion.
With this in mind, an eclectic collection is born from the many nuances of the same character, from a rich personality in whose folds we can read the attitudes, talents, moods and desires of the female world.
Various fabrics have been chosen, from the most masculine such as gabardine and cotton poplin to sangallo lace, silk creponne, fluid cady or tulle, and embroidered threads ton sur ton.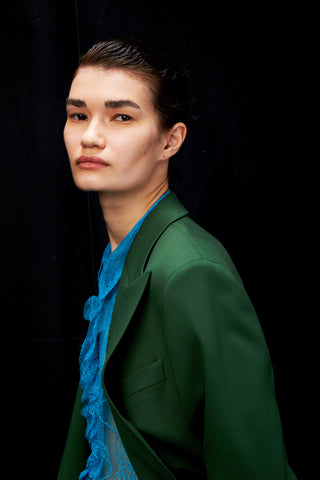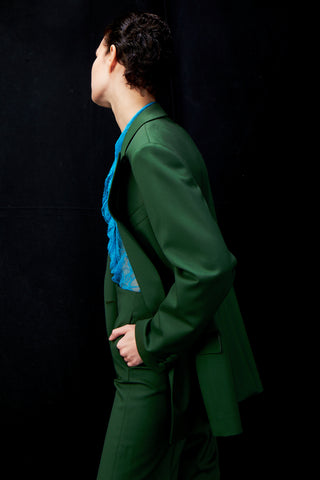 filosofia
"La moda per me è l'arte più potente che esista, è architettura e design tutta insieme, mostra al mondo chi siamo e chi vorremmo essere"
Afferma Veronica Iorio immaginando di rendere felice ogni tipologia di donna che indossa le sue creazioni con la scelta di un modello, di un colore o di una struttura.
Veronica fonda il suo brand omonimo nel 2020 e si impone nel panorama italiano come una stilista in bilico tra fantasia e pragmaticità, rivolgendosi ad una donna con molte sfaccettature, che non ha paura di osare, giocando con l'eleganza e lo charme, sofisticato e inarrivabile.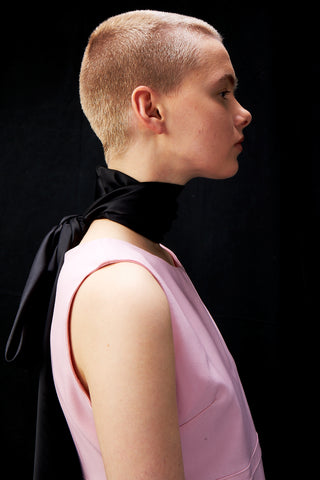 DESIGNER
Curiosa, intuitiva ed empatica, sono gli aggettivi che descrivono la personalità frizzante e magnetica di Veronica.
Attraverso la scrittura di un'idea o lo sviluppo in un disegno trova la sua espressione, la sua anima si da voce: colora, disegna, scrive o prende appunti, e quelli che erano talenti di bambina col tempo si sono affinati, trasformandosi da passione in occupazione, facendo prendere forma giorno dopo giorno al suo visionario progetto stilistico.